You've probably seen the impact that selling online courses can have on your business. The online course creation market is booming and it is a must when considering scaling or starting any service-based business. Many entrepreneurs understand the importance of sharing their expertise in a course, but the problem is where do you start and how do you make it happen for YOU!
​
This ebook is perfect for coaches, new course creators, and anyone who want to earn more selling their profitable online course.
​
⌚ Save Time and Energy. You can now stop wasting time Googling looking for answers.
​
💲 Instantly cash in with Target Market Writing. Get shortcuts to attract the customers who want and need your course.
​
💲 Set Up Your Sales Funnel System. Learn an easy sales funnel built to get the highest returns on your course.
​
😍 Get our Top List-Building Strategy. We'll show you how to grow your client base of loyal and premium clients.
​
Learn the limitless earning possibilities of SELLING online courses, not just making them!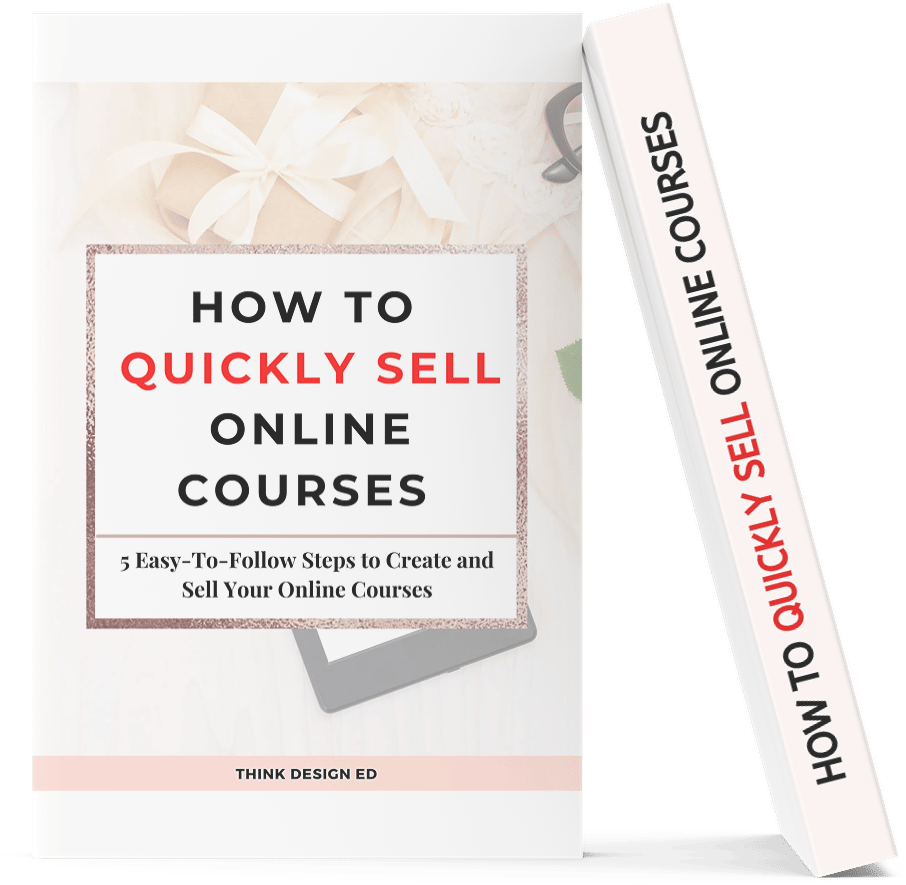 ---
Transform your expertise into an online course
---
​
---
DISCLAIMER: The sales figures stated above are personal sales figures. Please understand results are not typical, we're not implying you'll duplicate them. We're using these references for example purposes only. Your results will vary and depend on many factors …including but not limited to your background, experience, and work ethic. Due to the digital nature of this product, once purchased refunds or exchanges cannot be given.©️2021 Think Design Ed I All Rights Reserved.
​